Winds of Freedom Primary Attraction at Sept. 21 Peace Day LA Event Sponsored by South Bay Rotary Clubs and Endorsed by Peace One Day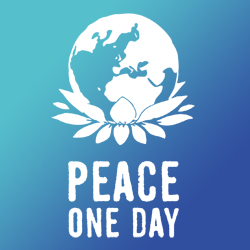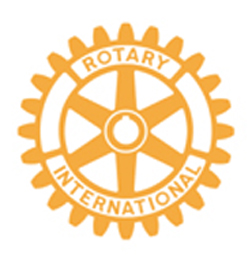 At the only Peace Day event in Southern California officially sanctioned by Peace One Day, a UN mandated organization which founded the Peace Day movement in 1999, the Winds of Freedom Symphonic Multimedia Presentation was the featured Presentation at the Hermosa Beach Community Theater thanks to the efforts of the Rotary Clubs of South Bay.
Preparations are underway for 2018 Peace Day LA with an updated Winds of Freedom presentation and an expanded program designed to inspire people get involved in peace movements around the world.  Rotary International has a long history of peace activism and their participation was a blessing for the Winds of Freedom Foundation in their efforts to bring this unique production to audiences around the world. 
Peace Day LA News Releases on Winds of Freedom Blog…

Peace Day LA Showing Winds of Freedom via Rotary Clubs of South Bay: Set for Hermosa Beach Theater, Sept. 21, 6:30 pm...
From Soviet Émigré to Unique Peace Activist: Rotary Clubs South Bay Find Beautiful Wisdom in Winds of Freedom for Peace Day LA…
Peace One Day Blesses Winds of Freedom for Peace Day LA: Rotary Clubs of South Bay Partner-in for Only So Cal Peace Day Event…
"We are excited to be involved with Peace One Day and Winds of Freedom in creating Peace Day LA, it kind of came of nowhere for our group in the South Bay, but, I mean, things are getting a bit crazy out there and Winds of Freedom reminds us all that peace is better than war. Alex created something amazingly wonderful, seriously, who in this world commissions their own symphony for peace and turns into a movie, nobody else I ever met," says Jody Leventhal, Rotary District 5280 Assistant Governor and Peace Chair for Hermosa Beach. 
---
How many private citizens do you know who commissioned two full-length symphonies in an effort to change the world?

Well, now you know at least one and his name is Alex Ayzin. In 1986, following the Challenger and Chernobyl disasters, he set about creating, with Russian composer Emilian Sichkin, the Concerto for Astronauts and Winds of Freedom. First, 18-months after the January 1986 Challenger Space Shuttle explosion, came the amazingly moving tribute to those brave explorers of space and then, in 1991, with the Chernobyl nuclear meltdown disaster and a hot Cold War providing fresh motivation, the Winds of Freedom Symphony was released celebrating Man's Timeless Quest for Peace & Freedom.
Working closely with a classically trained, highly-temperamental and extremely talented composer producing two full-length symphonies, over a five-year period of time, was a mind-bending struggle that required the patience of a saint, the wisdom of a sage and the focus of a scholar. Emilian Sichkin, who comes from a musical family, trained as a classical pianist at the finest Russian conservatories. On May 11, 1991, the Winds of Freedom Symphony debuted live at Carnegie Hall in New York to rave reviews and standing ovations.
In 2016, Alex Ayzin expanded the symphony into the Winds of Freedom Multimedia Presentation, see below, which combines stirring video and still images with the innovative and moving classical score to create an inspirational experience that brings a powerful message of hope in a chaotic world needing more peace and harmony among nations and people. While Concerto for Astronauts is a tribute to the brave astronauts lost on the Challenger, and in all risky exploration endeavors, the Winds of Freedom celebrates life, teaches history, inspires peace and hopes for a brighter future. 
Only one person in the world had the vision, drive, guts and devotion to commission his own symphonies in the face of heartbreak and tragedy amid prayers for a better world. To fully comprehend the motivation of this unique man, it is necessary to read Alex Ayzin: 1 Man, 2 Symphonies & A Mission of Peace & Freedom.
---
Winds of Freedom is a world peace initiative launched with symphonic multimedia presentations inspired and produced by Alex Ayzin in a quest to promote peace and harmony among nations. Originally conceived as a full-length symphony, it was later combined with video to create a media event that celebrates life, teaches history, inspires peace and hopes for a brighter future.
Global Peace and Universal Love Among All Humanity is Our Highest Goal
Winds of Freedom Foundation is a non-profit 501(c) (3) corporation dedicated to achieving world peace, including the presentation of a spectacular multi-media concert event celebrating man's struggle for peace and freedom over the last hundred years, with riveting images of the human quest against oppression set against a backdrop of music from one of Russia's finest composers, Emilian Sichkin.
The WOF program is a dazzling symphony of music set against breathtaking historical footage of the defining moments of our century, and words from world leaders and celebrities of our times, together in a magnificent multi-media presentation dedicated to peace among all nations and peoples. It is a synthesis of music, vision, performance and humanity celebrating the spirit of hope, courage and cultural harmony.
Alex Ayzin's has brought together a combination of efforts from a diverse group of international talents to communicate the shared goals of peace and freedom. Emilian Sichkin's brilliant eight-part symphony allows for numerous multi-media versions to be created depending on the news of the day.