Peace One Day Blesses Winds of Freedom for Peace Day LA: Rotary Clubs of South Bay Partner-in for Only So Cal Peace Day Event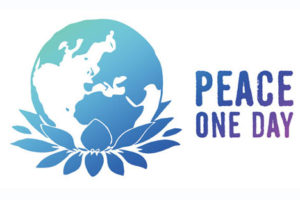 Donations for Las Vegas Massacre
On September 21 Peace Day, an annual day of global ceasefire and non-violence on the UN International Day of Peace, will be commemorated by events around the world sponsored by Peace One Day, an organization founded by English actor and filmmaker Jeremy Gilley. His tireless efforts, in 2001, resulted in a General Assembly resolution unanimously adopted by UN member states to establish Peace Day. Despite events being planned worldwide, there was not a 2017 Peace Day for one of the biggest cities in the world, Los Angeles.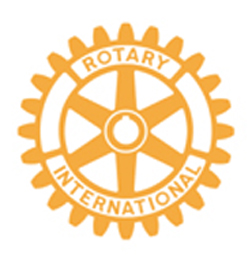 That is until two-weeks ago, when a combination of factors resulted in the Rotary Clubs of South Bay sponsoring Peace Day LA at the Hermosa Beach Community Theater with the Winds of Freedom Symphonic Multimedia Presentation, created by Alex Azyin, as the main attraction. The Winds of Freedom Foundation, also created by Ayzin, is dedicated to bringing this unique production to audiences around the world in an effort to encourage peace movements.  
However, that is only half the story. The Winds of Freedom Foundation had contacted Peace One Day months earlier to get their blessing to use the Winds of Freedom Symphonic Multimedia Presentation as an anchor for a Los Angeles Peace Day, an idea they readily agreed to after reviewing the origins and parameters of this outstanding work of high-art. During this time, in conjunction Pete Allman, Director of Communications for the Foundation, Ayzin began to cultivate contacts in Los Angeles Rotary Clubs and then, in June, with WOF tech-advisor Dennis Mathews, he attended the 2017 Rotary International Presidential Peace Conference in Atlanta.
This yielded contacts which proved invaluable to Pete Allman, who has been working with Azyin for years on Winds of Freedom, as he burned up the phone lines working every possible angle to get Rotary excited about the Peace Day/Winds of Freedom combination. He hit pay dirt with the fantastic group in South Bay, who ran with the baton and made Peace Day LA a reality. Alex Ayzin freely states that Pete Allman was key to breaking the doors down and is extremely grateful to Rotary Clubs of South Bay for making Winds of Freedom the primary attraction for Peace Day Los Angeles on September 21, 2017 at 6:30 pm at the 450-seat Hermosa Beach Community Theater.
Peace One Day officials in London are pleased to have an event in Los Angeles and have been promoting it through their social media platforms. It is hoped that Peace One Day, Rotary Clubs of South Bay and the Winds of Freedom Foundation can continue with a 2018 Peace Day LA that has an expanded program in a larger venue.